Portugal is ranked as the 5th country in the world with the best quality of life.
Internationally recognized expat website, Internations recently announced the 2015 quality of life index ranking.
The Index includes 64 countries, ranked according to different factors such as leisure, personal happiness, travel and transport, as well as health, safety, and well-being. This year, "affordable healthcare", "quality of environment" was added as new questions and "political stability" and "peacefulness" was considered individually to reflect new thoughts and feelings.
Portugal jumped 8 places from last year's ranking where got the 13th place. In 2015, Portugal is the 5th country with the best quality of life index leaving behind countries like Spain, Japan, Germany and many other European countries.
Besides the overall rank, there are four sub-categories, which are leisure options, personal happiness, travel & transport, and health, safety & well-being. Portugal ranked number 3 in the health, safety & well-being subcategory and number 7 in personal happiness.
The first 5 countries are:
Singapore
Ecuador
Austria
Switzerland
Portugal
Below is the full list of the 64 countries analyzed: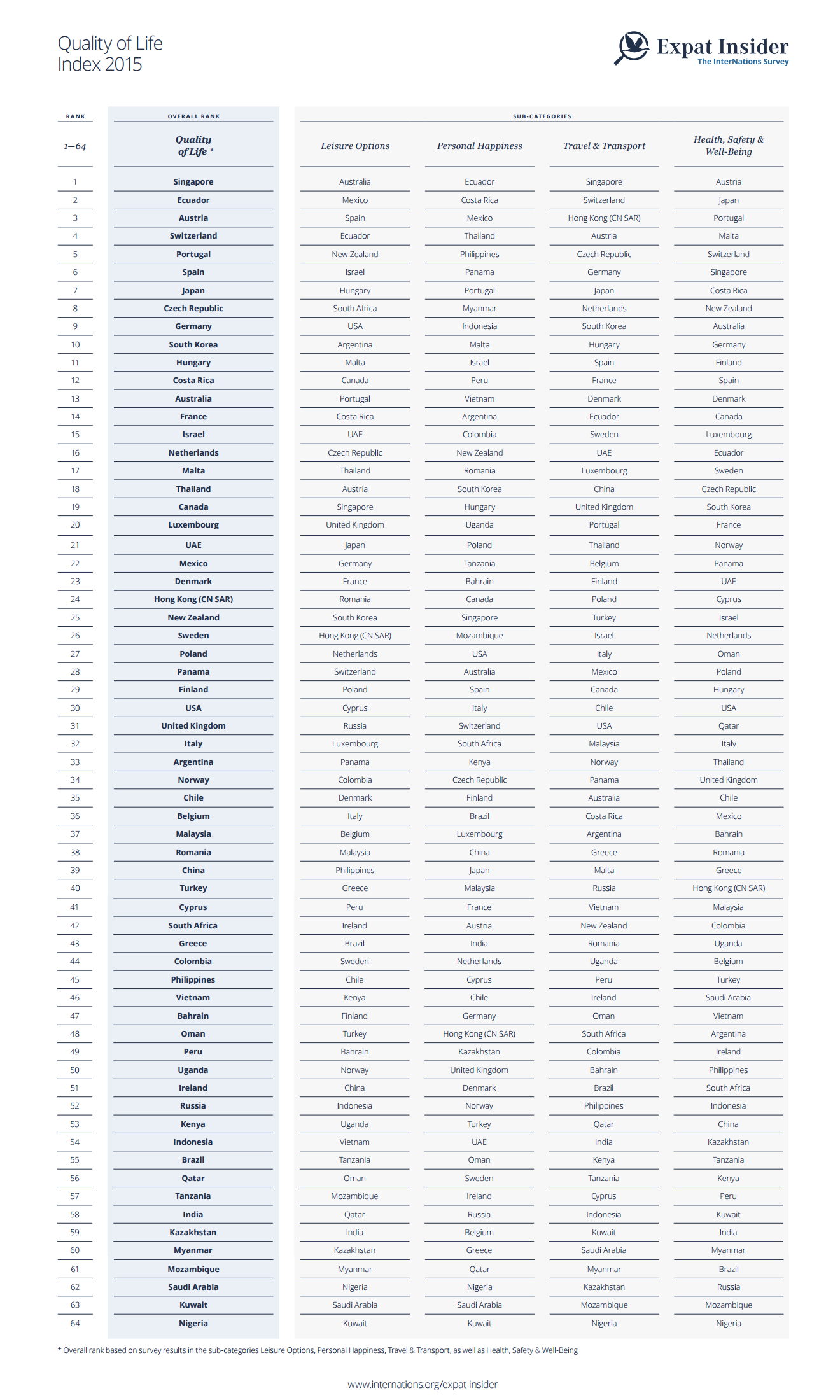 The 2015 Quality of Life Index confirms that Portugal is one of the best options for expats to live, whether to work or to retire. The country enjoys mild temperatures all year-round, above the average and affordable healthcare and it is an overall safe country to live in and to travel to.
Click here